If you own a tablet and enjoy using the ChinesePod.com website, why not study your lessons on the built in browser? Our website is responsive which means that no matter the screen size or orientation, all the elements should fit nicely. In today's video I take you on a quick guide using my iPad mini 1st gen showing you that the experience is identical to using the site on the desktop. Why not give it a try and see if you prefer this tactile way of studying Chinese Features:
Tap on any word to show translation
drag and drop exercises
Listen to audio in the background (even if browser is closed)
Fast and responsive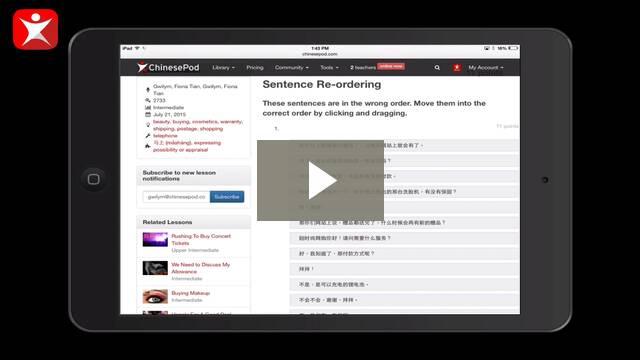 Did you like it? Why not save the page to your home screen for easy opening.    
 -Gwil
tags: tablet,ipad,nexus,website