ChinesePod爱Skritter
I love ChinesePod. I love Skritter.  I love lots of things.  There is no reason they can't all be one big happy family.  So in this guide I will teach you how to integrate your ChinesePod and Skritter accounts and make some beautiful Chinese learning resource babies.
How should I use them?
Listen to the audio on ChinesePod. If you find any really interesting words that you want to learn, then study them on Skritter which focusses on teaching you how to write Chinese with correct stroke order in a fun and enjoyable way.  Trust me, it becomes addictive.  So stop wasting your time on Facebook, and start your journey to becoming a Chinese Master.
How do I link them?
First, you want to have an account with both ChinesePod and Skritter. If you don't, then please sign up here (Cpod) and here (Skritter).
Once you've signed up for both services, please follow this picture guide to link the two accounts and start browsing the ChinesePod lessons on Skritter. Alternatively, you can go ahead and watch the video I made to make your life a little easier.
Gallary:
1.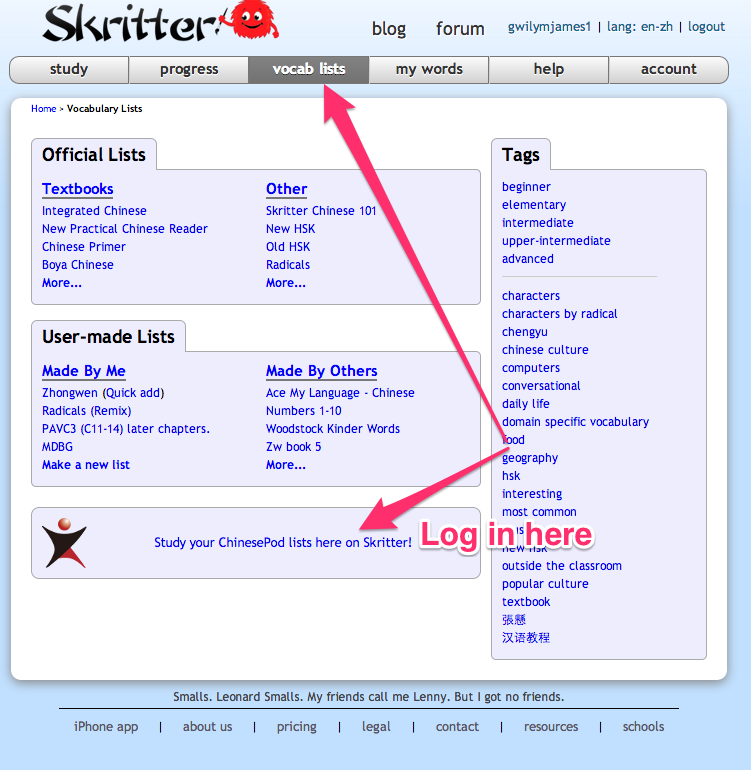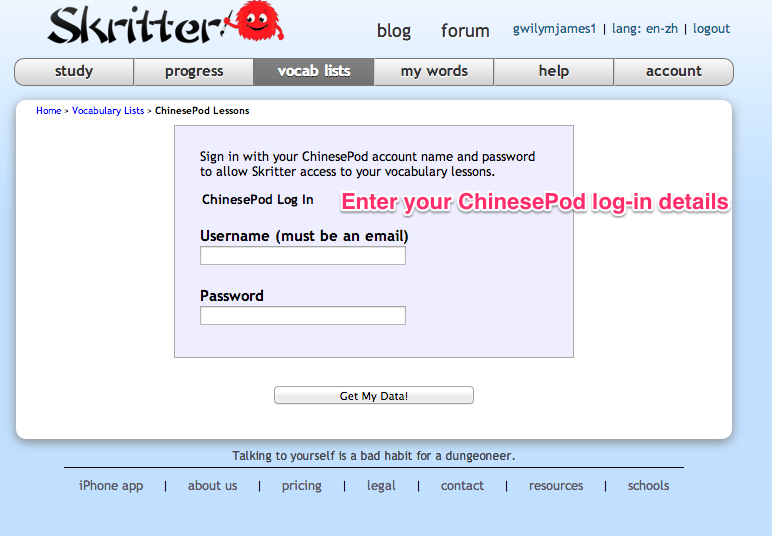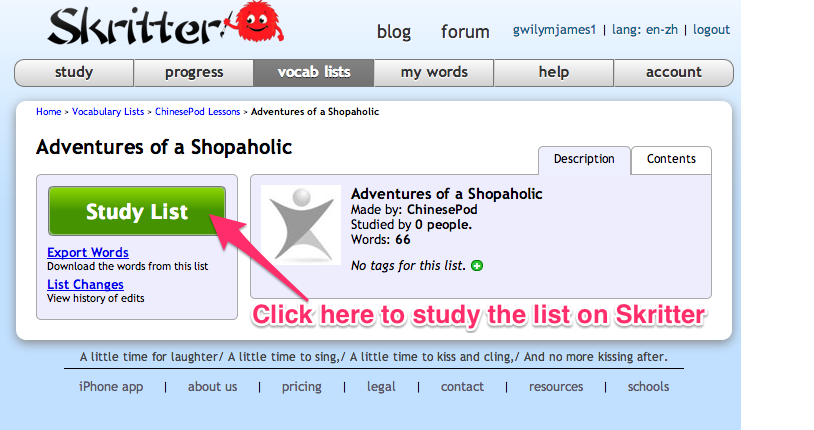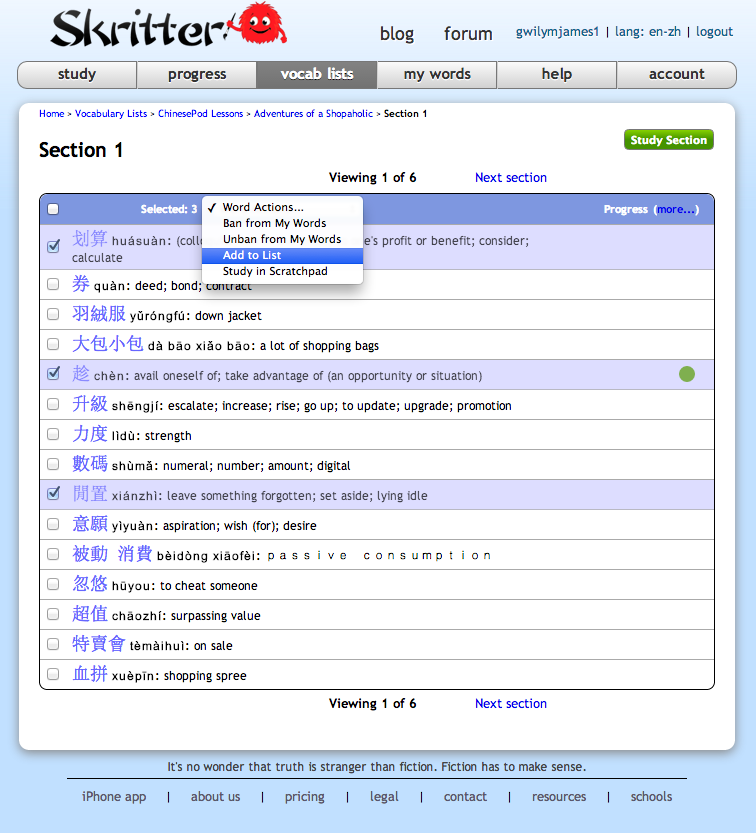 They should both now be successfully linked.
But what if I want to use my smartphone?
Hey, I love using apps too, so if you want to study your ChinesePod words on Skritter then click here iOS device (or Android-Beta).
Once that's done you should see that your Skritter app now has a cool ChinesePod logo under the 'lists' menu.
Within the lists section you can find all the most recent ChinesePod lessons. Have a look through the vocabulary, and either study the entire lesson, or choose particular vocabulary that you find interesting.
If you tap the menu Labels, you will see you ChinesePod decks which you can manage on our website here.