Why mark a lesson studied?
When you decide to study a lesson and have listened to it once, it's a good idea to mark it as studied.  This way, when you want to revise that lesson it's much easier to find. Our advice would be to review the lesson within a week, then within a month, and then within 3 months.  You can either just scan over the lesson notes, or listen to the dialogue a few times. This way, the content will stay in your long-term memory (LTM) much longer.
To Find your studied lessons, just click here and choose the drop down "Options" in the menu sidebar.
Click the checkbox to view all your studied lessons.
To filter by level, select the appropriate checkbox.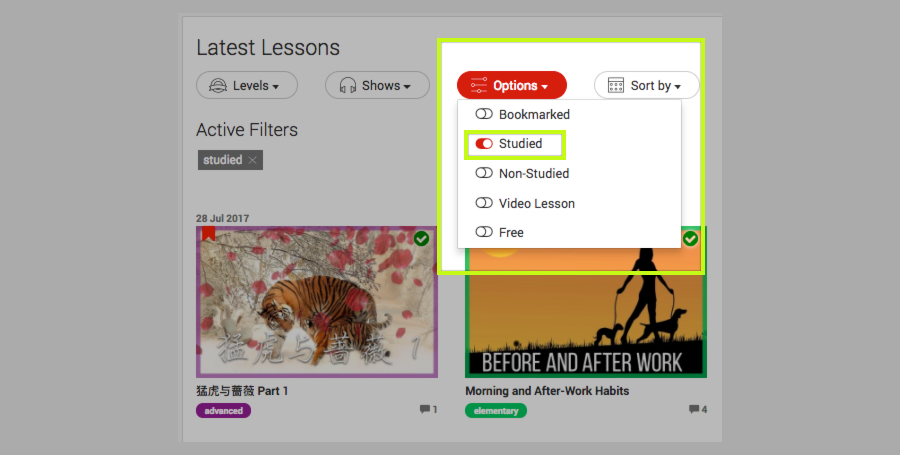 Tags: Studied, completed, finished, lessons, past,