If you want to a save a lesson for your later studies, just click the bookmark button under the audio player on the lesson page. 

To view all your bookmarked lessons, click here and check the correct box. You can also filter by lesson level or keyword.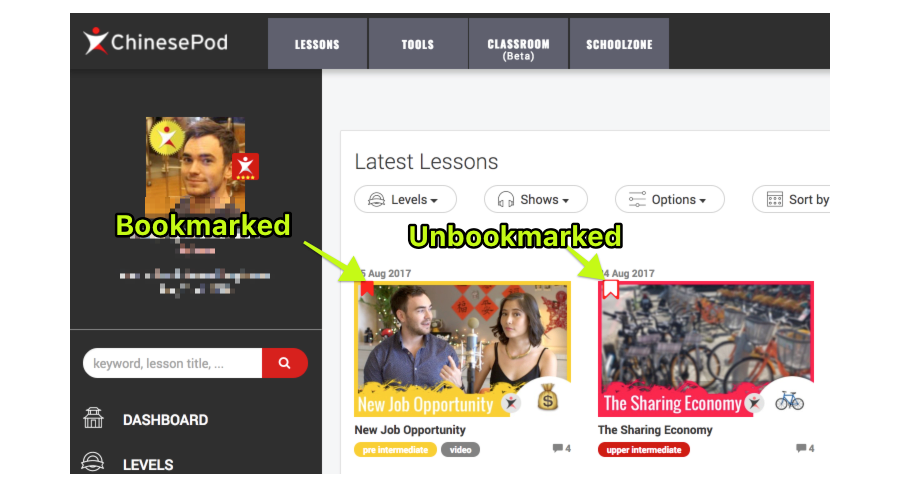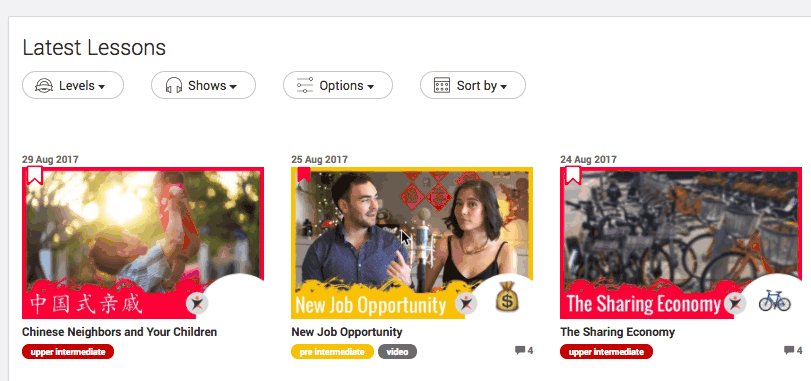 You can also view your bookmarks on your self-study RSS feed.  Click here to go to your self-study feed.
To delete all bookmarked and studied lessons, click here and click the red danger button at the bottom of the page. 
Tags: bookmarked, bookmark, studies, history, saved, favourites,