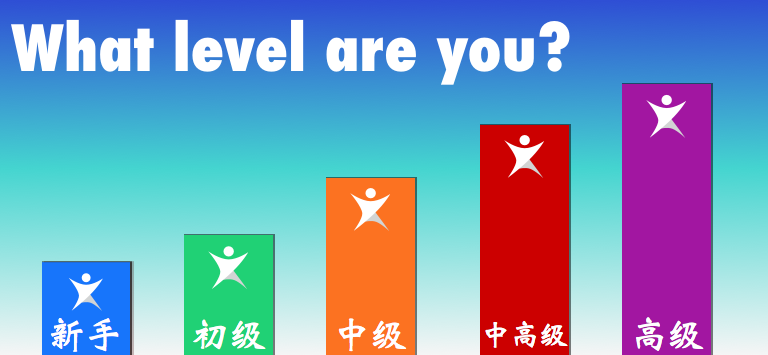 We've added a new level badge in the menu bar. Click this to update your profile and get a cool new badge. As you progress you can upgrade your level.
If you're not sure what level you're at, you can always do a placement test to find out.
To find out more about levels, and when you are ready to level up, click here.
Badges Explained:

This is the badge you get if you have not updated your profile

This is your newbie badge. You're just begun your journey
You've been studying for a bit and now understand simple sentences.

You're now pretty comfortable with Chinese, but you still get confused by harder conversations.

You can get by in most conversations but struggle with going in to depth about specific or technical things.

You're now really good at Chinese, but the journey to mastery never stops. Enjoy the path.