UPDATE: 
We now have a stable and fully functioning iOS app that we recommend all users to try for the best experience using ChinesePod. Read more here.
If users like to listen to ChinesePod using their custom RSS feed, we recommend the excellent and free podcast app, Overcast. Another great paid option is iCatcher! which has lots of cool features. (Check the user comments for more details).
Top Features:
Push notifications when you bookmark a lesson
Clean layout
Smart speed (shortens silence automatically)
Multiple listening speeds (0.5>2x)
Voice boost for noisy environments
Read the full post here with screenshots.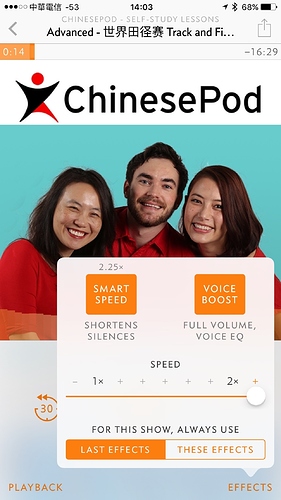 tags:podcast, app, player,iOS,app store,RSS,feed,